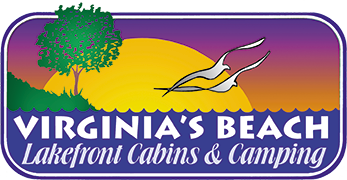 Fishing, Lake, & Stream Information
Virginia's Beach is right in the middle of one of the greatest places to fish in the country! Lake Erie is the shallowest and warmest of the Great Lakes which allows for outstanding production of Walleye, Perch, Bass and Steelhead. We are located in the central basin, which is deeper than the western basin and generally produces larger fish. Lake fishing for Perch, Walleye, Bass and Steelhead can be done off shore, but fishing from a boat is usually more productive.

Click here for Angler Maps for the Erie, PA Area.

Lake fishing and boating are dependent on lake conditions. Click here for current conditions of Erie Area and Lake Erie Weather.

Crooked Creek, Elk Creek and Walnut Creek, which are known for excellent Steelhead fishing, are less than 10 miles away.

Click here (for Crooked Creek and Walnut Creek) and click here (for Elk Creek) local creek maps.

Our catch and release fishing pond is also available for easy and relaxing use.

Our private ramp is available to launch boats up to 18 feet in length. Walnut Creek and Conneaut, Ohio harbors are less than 10 miles away to launch larger boats or lease dockage.

Fishing charters are available in Walnut Creek, Conneaut (OH), or Erie.