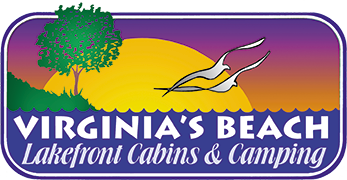 Experience the relaxing beauty of Lake Erie on one of our unsinkable sit on top kayaks. Kayaks are available for individuals, couples, and adults with children.

Take a sightseeing cruise down the shoreline. The kids will never stop talking about their trip on the Lake with Mom and Dad. Stop at a secluded beach for swimming or a picnic lunch. Go fishing with one of our specialized kayaks with rod holders and plenty of room for gear. If the Lake is rough, take advantage of the waves for some kayak surfing.
Kayak Rentals from Ocean Kayak


We have 4 hour rentals with discounts for 12 hour full days. Reservations are recommended on weekends and holidays.
Rental Rules & Information
The rental period begins when the renter receives the kayak, paddles and life preservers. The rental ends when the renter returns and locks the kayak on the rack and returns the paddles and life preservers to campground management. Paddles and life preservers must be returned to the office unless other arrangements are made.
Reservations are suggested for weekends and holidays, but only reserve if you are sure. There are no refunds unless the weather is bad or conditions are unsafe.
Equipment may not be left unattended and unsecured during the rental period. Locks and cables are available if you want to store the kayak at your camping site.
Renter is responsible for the safe and authorized use of the equipment during the rental period. All people using the kayaks must read and sign a release form. Parents must sign for children.
The use of kayaks by anyone under 18 may only be done under the direct supervision of the renter.
Do not rent a kayak if you are not physically able to get back on or get to shore if you fall off. You must also be able to paddle against a current or into waves, if the wind changes, or if you have to travel West to return.
Kayaks may not be taken more than 200 feet from the shore. If there is a South wind you must stay close to the shore (+/- 100 feet) or you may be blown out into the Lake.
Although the kayaks are unsinkable and may be used in any Lake condition, we may not offer them for rent if there are large waves or other conditions that may be unsafe or may damage the equipment.
You must get off the Lake if lightning is striking in the area.
You will probably get wet at some point, so dress appropriately. Water shoes are recommended.
Avoid swimmers when kayaking.
Kayaks will not be rented to anyone who is intoxicated.